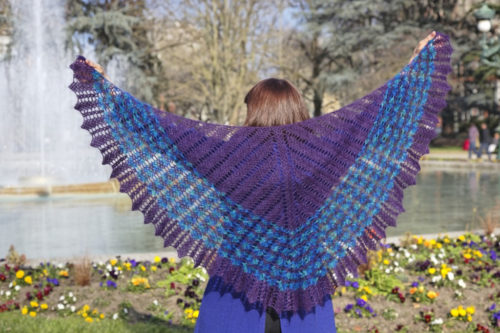 At the beginning of summer, I showed you Chantal's beautiful version of EclatDuSoleil's Bluebird shawl, worked in Whirl, a gradient cotton blend yarn.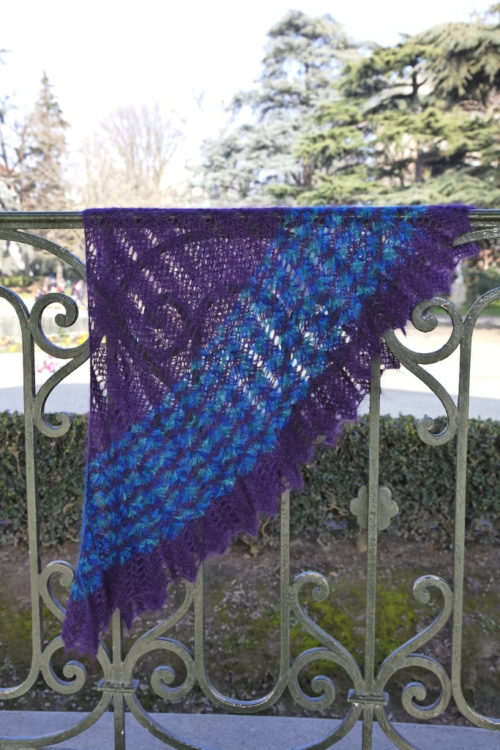 However, this pattern was initially designed by EclatDuSoleil/Hélène Marcy for a laceweight mohair blend. And it so happens that I have recently added a beautiful laceweight mohair and silk yarn to my yarn range!
This means that I can now offer a mohair and silk kit for the Bluebird shawl: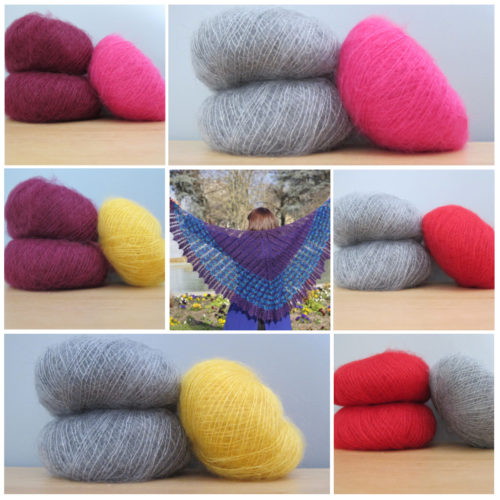 Each kit includes two colours of mohair yarn: 75 g (= 3 balls) for the main color and 35 g (= approx. 1.5 balls) for the contrast color used in the stripes.
You can choose among six color combinations:
The kits in my shop are sold without patterns, to enable customers having already purchased the pattern to buy the kit without paying the pattern twice.
Click here to choose your color combination – and don't forget to add the pattern to your cart as well!