If you know me already, you might be aware that I'm a little bit weird…
I love swatching!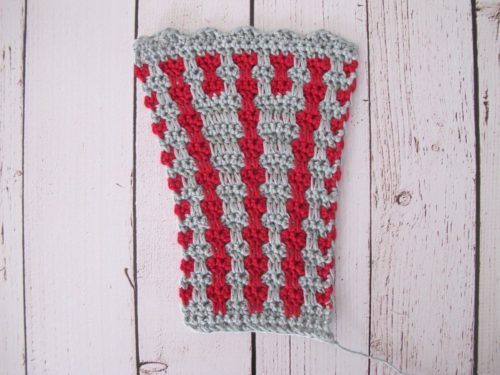 Here is a swatch inspired by my recent newsletters about mosaic crochet worked flat. Here, I've just worked vertical lines. I love the fact that these lines are not perfectly straight and smooth. They make me thing of some kind of assembly toy, where you attach straight pieces to one another using small balls.
In this swatch I played with increases, inserted between the red lines. I haven't seen shaping incorporated in mosaic patterns so far, but I think the idea has potential. What do you think?
This swatch was worked in organic cotton, using the colours anemone red and heathered light grey. I used a 4 mm (US G-6) hook.