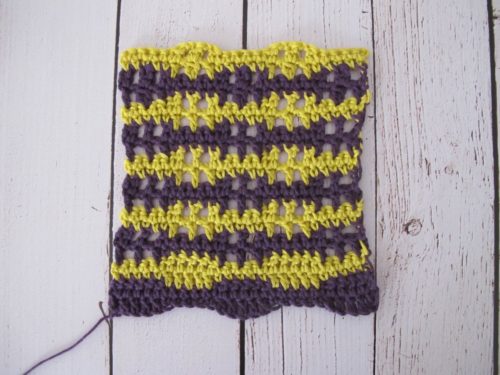 In this swatch of the week, I played around with a stripe where dc's and sc's are alternating on the same row. I presented a version of this stitch pattern in my newsletter for October 2018.
I wanted to see if I could "lighten up" this stitch pattern by inserting ch spaces. To do this, I had to widen the stitch groups – this test was made with groups formed by 7 dc/sc.
It's interesting to notice how the original stitch pattern (at the bottom of the swatch), which has a rounded appearance, becomes much more "square" when adding the spaces. In reality, I added a small piece of filet crochet to the pattern.
This swatched was worked in organic cotton, using the colors damson and tussilago, with a 4 mm (US G-6) hook.