As we've already seen, EclatDuSoleil/Hélène Marcy loves stripes and plays with them in her designs. Today I'd like to spotlight the shawl Colour Beams, a design where she took on a technical challenge: how can you produce vertical stripes when crocheting horizontally?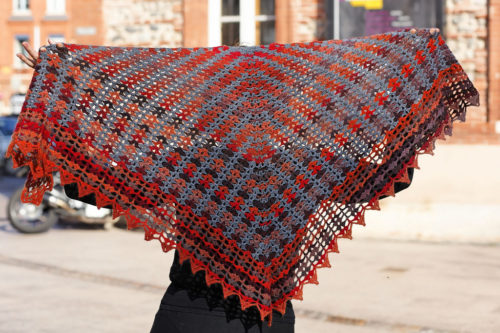 Hélène's solution to the problem became the pattern for Colour Beams. Using only one colour on each row, the stitch pattern produces vertical solid-coloured "beams" throughout the center of the shawl!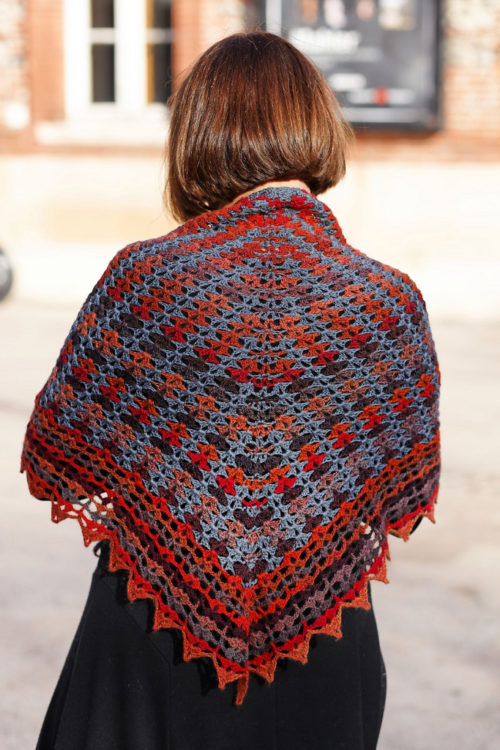 To make her shawl Hélène used a self-striping and a solid-coloured yarn from her stash, but you could, of course, use two contrasting solid colours for a striking effect. My yarn suggestions can be found on the pattern page in the shop.