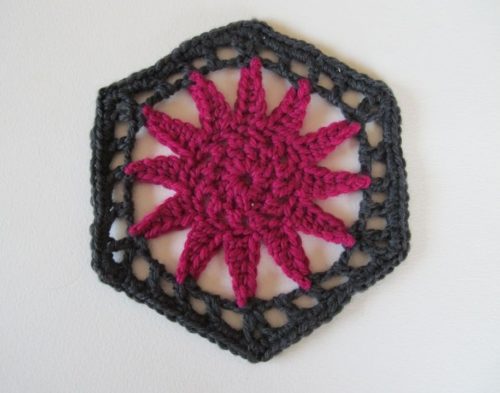 A third motif from my 2016 Advent Calendar. At the time, I saw a star at the center of this motif, now I see a sun !
One of the participants used this motif to make a colourful blanket – perhaps you would like to do so as well?
You can download the pattern for the motif in pdf format here:
My ideas for this motif can be found here. There are some interesting ideas about joining motifs to check out!
The round-up of the different interpretations is here!