This yarn is one of the softest I've ever touched! It is now available in my shop in 8 different colours: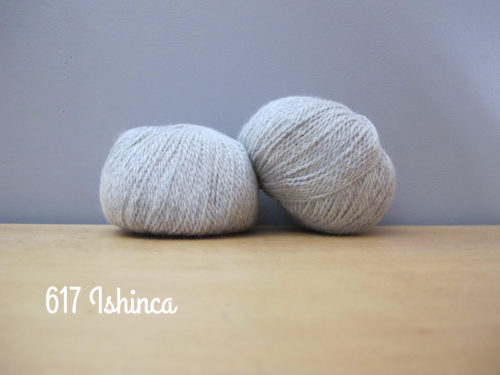 617 Ishinca – this is actually the base yarn, on which the other colours have been dyed. As you can see, it is not a white yarn. Some of the alpaca fibers are grey, creating this beautifully nuanced light grey colour. These subtle nuances are also present in the dyed colours.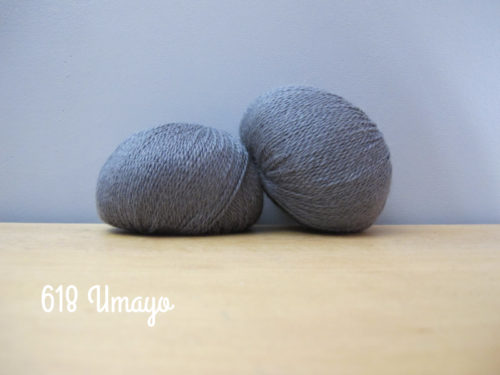 Another grey, the 618 Umayo, a magnificent elephant grey. The baby alpaca that makes up 80% of the yarn does not necessarily come from young animals. The name indicates that the fibers used are particularly fine and soft to the skin.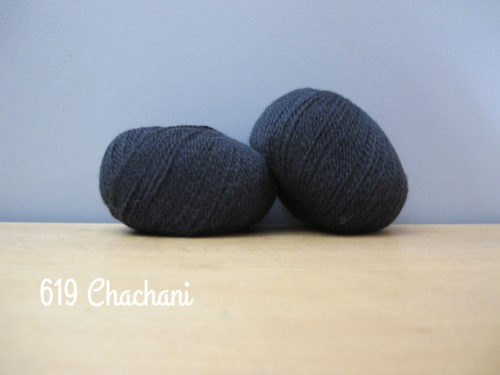 As a dark grey, the 619 Chachani will contrast superbly with all other colours. The merino wool in the yarn is organic and of extra-fine grade. This designation also means that the fibers are very fine.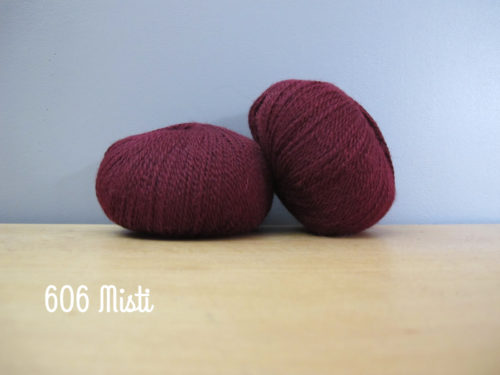 Another option for a deep colour with good contrast is the 606 Misti. A warm, dark colour, perhaps like the interior of the Peruvian volcano it's named after.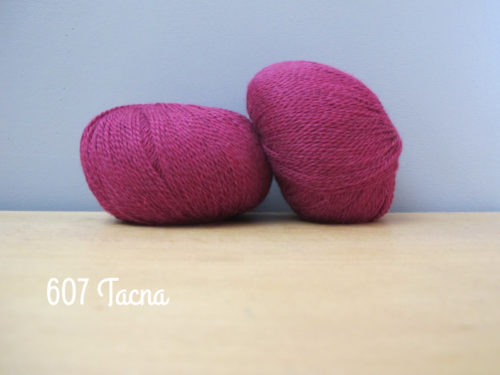 Colour 607 Tacna gives a brighter echo to its sister Misti. This beautiful pink is named after a city in the very south of Peru, close to the Chilean border.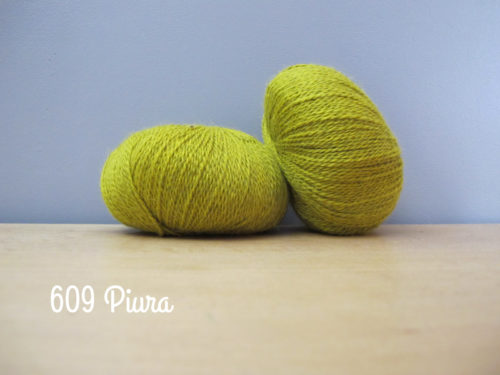 A tangy yellow, the 609 Piura, clearly shows off the spin of the yarn. Being a 2-ply yarn, Balayage will give a very slight but noticeable structure to the simplest stitch pattern.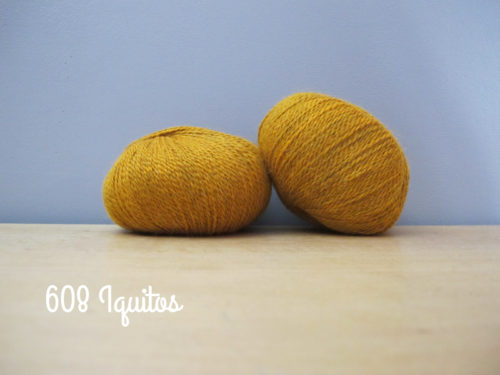 Colour 608 Iquitos is a soft orange, going as easily with the greys as with the more vivid colours. No road will take you to the city of Iquitos in the Amazonian forest – you must go by boat or plane.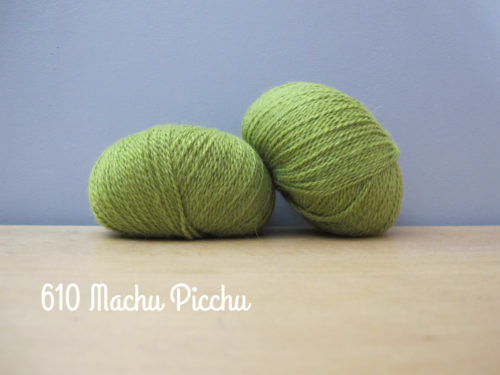 This both soft and energizing green is the 610 Machu Picchu, named after the forgotten, then rediscovered city considered as a masterpiece of Inca architecture.
Each 50-gram ball of Balayage holds 175m (191yds) of yarn. The producer suggests the use of 3.25 mm (US 3) knitting needles, I recommend crocheting it with a 4 mm (US D-3) hook.
All these colours of the Balayage yarn are available in my shop.
You will find a video presentation of this yarn in my podcast #15 from the 30th January 2020.