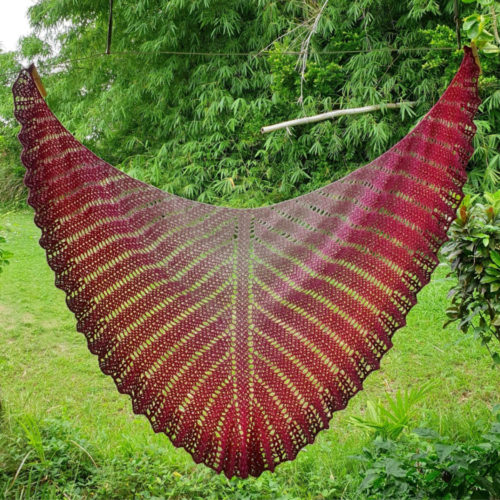 A beautiful shawl by Chantal, who chose to work the Bluebird design by EclatDuSoleil using a ball of Whirl in the colour Forbidden Fuchsia.
I find this fuchsia Bluebird magnificent – congratulations to Chantal for her excellent idea, her perfect execution of it and a great photo!
If this inspires you, you can find the Bluebird pattern here and the Whirl yarn there.