I received a very inspiring email from my customer and friend Chantal, who said: What a joy to work the London yarn with patterns designed by EclatDuSoleil! London is a laceweight wool and silk yarn, exclusive to my shop.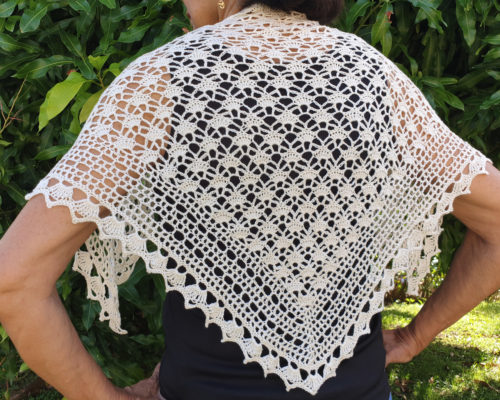 Here Chantal started by working the center of the Celeste shawl. She got inspired and added the border used in the Silk Scarf shawl. It works so well!
London in col cream.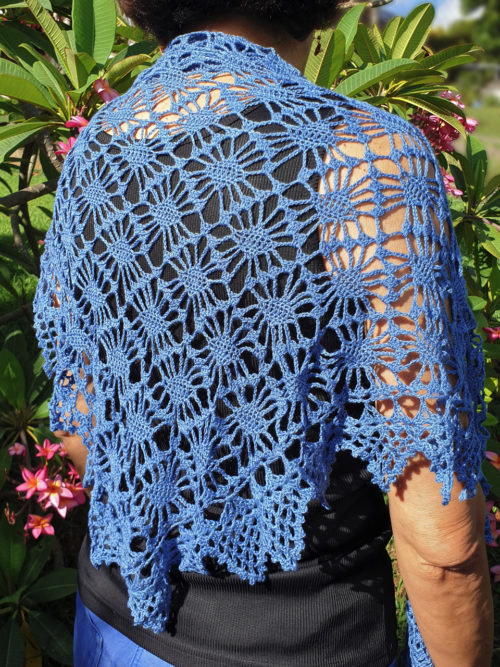 Chantal had already made the Falbala shawl in laceweight bamboo, a lighter weight yarn than called for in the pattern. This time, she went for the even finer London yarn (col: French blue). The result is a beautifully delicate shawl with great contrast between positive and negative space.
Feeling inspired? Click here to find all colours available in London, and here to explore the designs by EclatDuSoleil.