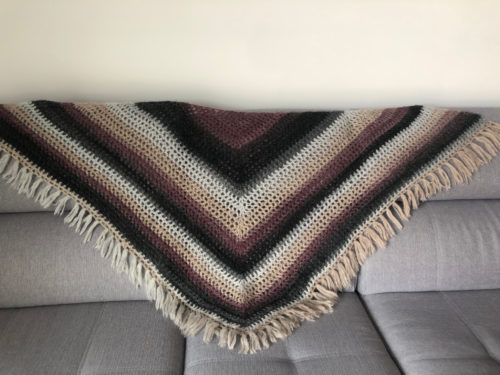 Five years ago, in my newsletter for May 2015, I discussed three ways to construct a triangular crochet shawl.
Pascale from the blog Pascale Passions Partages was looking for a simple pattern for a self-striping yarn and found my article. She went for method 1, the top-down triangle, using the basic pattern as written, and here is the result! I think the fringe is a great choice for the border.
Thank you for sharing, Pascale!